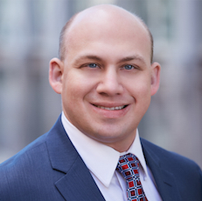 Associate
zachary.waksman@calalaw.com
67 South Bedford Street
Suite 400 West
Burlington, Massachusetts 01803
Phone: + 1 (617) 340-6623 ext. 1, 3.
Fax: +1 (617) 203-1795




Zachary Waksman focuses his practice on litigation matters in Boston and throughout Massachusetts, representing clients involved in a wide range of real estate, construction, and business disputes. Mr. Waksman is a detail-orientated attorney who possesses an ability to process and analyze large complex litigation files to find the facts and the legal basis necessary for the firm's litigation clients to succeed. His brilliant legal research and writing skills also provide litigation clients with an unquestionable advantage, especially when the clients' case depends on formulating a persuasive nuanced legal argument.
Mr. Waksman started his legal career at a New York City based law firm, assisting senior counsel with a wide range of litigation matters in State and Federal Court. While in law school, Mr. Waksman was a researcher at The Rutherford Institute, a civil rights organization that represents persons throughout the United States involved in State and Federal litigation matters. Mr. Waksman was also a writer for Impunity Watch, a human rights journal and blog operated by the Syracuse University College of Law, and a student attorney in the law school's securities arbitration and consumer clinic.
J.D. Syracuse University College of Law, with Certificate in International Security
B.A. Wesleyan University, Government
Massachusetts
New York
Massachusetts Bar Association
Boston Bar Association
New York State Bar Association
Aldo Benini, Charles Conley, Brody Dittemore & Zachary Waksman, Survivor Needs or Logistical Convenience? Factors Shaping Decisions to Deliver Relief to Earthquake-Affected Communities, Pakistan 2005–06, 33 Disasters 110 (2009).

John W. Whitehead, A Government of Wolves: The Emerging Police State (2013). (Acknowledged Contributor)