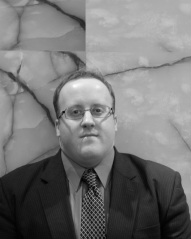 Of Counsel
michael.moore@calalaw.com
One Boston Place, Suite 2600 Boston, Massachusetts 02108
Phone: + 1 (617) 340-6623 ext. 1, 2.
Fax: +1 (617) 203-1795



Michael Moore provides the firm's Real Estate, Construction and Litigation practice groups with experienced counsel on complex matters. Prior to becoming Of Counsel, Mr. Moore was an associate attorney at the firm where he represented clients involved in real estate, construction, and business litigation related matters. As an associate Mr. Moore prepared a broad scope of litigation filings and for real estate transactional matters, he prepared a variety of agreements for residential and commercial real estate transactions, including offers to purchase, purchase and sale agreements, deeds and he also provided experienced legal representation at residential real estate closings. Mr. Moore also represented Massachusetts construction companies and contractors who were in need to construction agreement review and contract preparation services.
Mr. Moore prepared construction contracts which focused on reducing the likelihood of disputes and positioning the firm's clients so that their interests were appropriately protected if a dispute or litigation occurred. Mr. Moore's real estate and construction practices also covered related litigations matters. Mr. Moore provided the firm's real estate and construction clients with experienced trial counsel, representing clients in Massachusetts Superior Court, District Court, and Housing Court matters. Mr. Moore also handled complex civil litigation matters concerning condominium disputes and foreclosure matters. While in law school, Mr. Moore was a member of the Philip C. Jessup International Law Moot Court Team finishing in the Top 24 Worldwide, 2009; and was the team's Co-Coach in 2012, becoming the Northeast Regional Champions.
JD, Boston College Law School
BA, Syracuse University, Political Science, Economics, and Broadcast Journalism
Massachusetts
Colorado
Boston Bar Association
Massachusetts Bar Association
Real Estate Broker - Massachusetts